Real Estate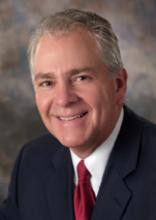 Grand Island Real Estate Attorney
Neuhaus Law Office
At Neuhaus Law Office, we have extensive experience representing property owners, land developers and individuals in the purchase, sale, and development of commercial and residential real estate. Our broad experience allows us to effectively handle real estate matters for clients throughout central Nebraska.

In-Depth Real Estate Experience
Real estate transactions are complex. Whether representing a client in the purchase, sale, or lease of commercial property or handling a residential real estate transaction, we know how to effectively negotiate purchase agreements and draft all documents necessary for closing.

A Full Service Real Estate Law Firm
Our ability to handle all aspects of real estate transactions allows us to provide our clients a continuity of service at every step of a real estate venture. Some of the issues our lawyers commonly handle include:
Drafting and reviewing commercial purchase and sale agreements and lease agreement    Development, land use, and zoning issues
Preparing mortgage notes for loans
Landlord/tenant disputes
Real estate litigation
Drafting and reviewing closing documentation
We strive to use our experience and insight to ensure that our clients' legal and professional rights are protected during real estate transactions. When real estate disputes occur, our firm has the resources and experience to effectively handle any real estate litigation.

Contact Our Nebraska Real Estate Lawyers

Contact Neuhaus Law Office regarding any residential or commercial real estate matter. We invite clients to visit our offices or to contact us at 308-385-0654 or toll free at 888-444-6707 or fill out the in-take form on our Contact page.