Divorce / Domestic Relations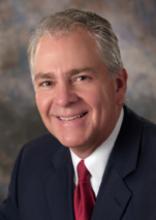 Grand Island Divorce Attorney
Divorce involves many emotions. For most people, it is hard to concentrate on the legalities of a divorce when they are in the middle of such turmoil. An experienced divorce attorney can help you understand your rights and options while effectively navigating your case toward a favorable outcome. Neuhaus Law Office is a Nebraska law firm that is dedicated to helping individuals restructure during and after divorce.

Hall County Dissolution of Marriage Lawyer
Prior to your first visit with a divorce attorney, you should gather important documents such as mortgage statements, credit card bills, auto loan statements and any other documents that are relevant to marital assets and debts. If you have been served with a Complaint for Dissolution of Marriage, bring that as well. These documents will help us determine which property and liabilities will likely be subject to division and what we will need to do to protect your interest.

During each phase of a dissolution of marriage, we attempt to reach a settlement that protects your best interests. However, if reaching a settlement proves to be impossible, we will go to trial. We undertake an exhaustive discovery process to prepare for trial, in which we gather evidence and take affidavits with the goal of building a strong case.

As a full-service law firm, we handle all issues that accompany divorce, including:
Child support
Alimony
Child custody and visitation
Division of Property and debt
Contact Neuhaus Law Office Today

If you would like to discuss divorce, separation or support issues, call Neuhaus Law Office today at 308 385-0654 or toll free at 888 444-6707 or schedule a low-cost consultation during our office hours: 9:00 a.m. to 5:00 p.m. Monday through Friday or contact us online.