Our Attorneys
Gregg Neuhaus
Attorney
Grand Island and Lincoln, Nebraska
Nebraska lawyer Gregg Neuhaus, founder of Neuhaus Law Office, has been serving residents of Grand Island and central Nebraska for more than 30 years. With the addition of a new location in Lincoln, he looks forward to serving new communities.
Skilled in bankruptcy law, as well as personal injury law, real estate, wills, probate, family law and civil litigation, he has both the knowledge and experience to help you make a fresh start.
Gregg Neuhaus is admitted to practice in state and federal courts. He was a long-term member of the Nebraska Bar Association Ethics Committee and has taught litigation for paralegals as an adjunct professor.
To learn more about the professional background of our accomplished lawyer, visit his profile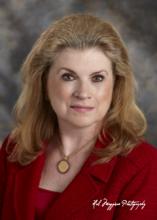 Leslie K. Neuhaus
Attorney
Grand Island and Lincoln, Nebraska
Leslie K. Neuhaus has been representing claimants for Social Security Disability and Supplemental Security Income benefits since 2001.  Leslie has successfully represented hundreds of disability claimants at administrative law hearings, on appeals and in federal court.  She is committed in her representation of disabled adults and children in their claims and is dedicated to her clients' cases.  Her clients appreciate her compassion, concern and involvement as they advance to hearings.
To learn more about the professional background of our accomplished lawyer, visit her profile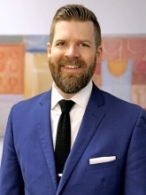 Joseph Neuhaus
Attorney
Lincoln, Nebraska
Joseph Neuhaus is the newest attorney at Neuhaus Law Office and practices primarily at the Lincoln location. After receiving his degree from the University of Nebraska College of Law, Joseph worked in government relations and for the Unicameral.  He has also taught a graduate level business law course as an adjunct instructor at Concordia University.
Joseph practices in the areas of criminal defense, juvenile law, bankruptcy, estate planning, domestic relations and civil litigation.
To learn more, visit his profile. 
Renee Zelasney
Paralegal
Grand Island, Nebraska
Renee graduated from Central Community College in May 2005 with an Associate Degree in Paralegal Studies.  She began working with Leslie Neuhaus in the area of Social Security Disability in January 2006.  She assists Ms. Neuhaus by gathering important information from prospective clients and is responsible for case management at each level of the Social Security Disability process.   She enjoys the opportunity to assist clients in applying for benefits online, helping appeal a recent denial letter, or by preparing for an upcoming hearing, while working toward the goal of benefit approval.

Renee is currently pursuing a degree in Business Administration with an emphasis in Accounting.  Outside of work and college, she enjoys spending time with her daughters and donating time as a volunteer for Girl Scouts Spirit of Nebraska.
Debbie Ritter
Paralegal
Grand Island, Nebraska
Debbie is a paralegal who joined Neuhaus Law Office in September 2013.  She graduated from Central Community College with an Associate of Applied Science Degree in Paralegal Studies.  Debbie has over fifteen years of legal experience in various fields of practice, such as Personal Injury, Workers' Compensation, Collections and Garnishments, Estate Planning, Probate and Corporate Law.
Debbie lives in Grand Island with her significant other and two children.  When she is not working, she enjoys cooking, crocheting and spending time with the kids.
Open Position
Paralegal
Lincoln, Nebraska